SOME OF THESE DAYS is a new virtual exhibition by visual artist Joe Simpson.  19 digital collages of found images, creating a dream of the future from the past.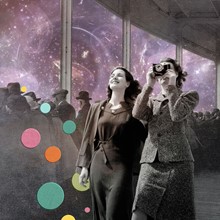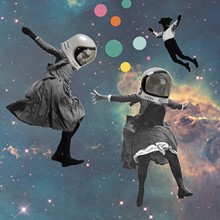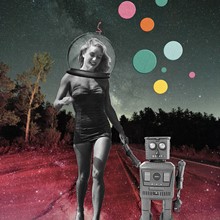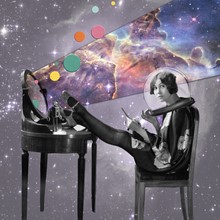 "The project is based on the idea that so much of today's fiction about the future is a pessimistic dystopian vision, it's post-apocalyptic, zombie ridden, natural disaster or a pandemic (we're living through it).  I wanted to create images that were an antidote to this gloomy perspective. An idea of the future, from a nostalgic perspective of the past, where it looked exotic and exciting - full of possibilities, where people looked happy.
I created these collages inspired by pulp science fiction and romanticism. I've also referenced Hopperesque iconography that permeates much of my work - with hotels, drive in theatres, ticket booths and diners.  
Despite my best efforts, I think there's still some sinister undertones in the series, in the form of giant monsters, a reoccurring motif of jelly fish and emotionless dead eyed robots – but hopefully the project still feels hopeful.."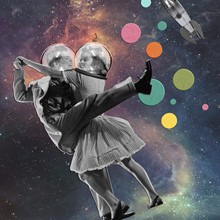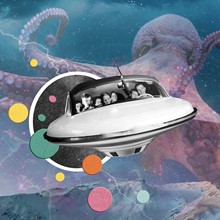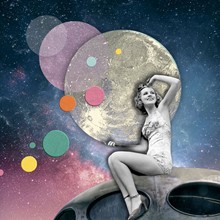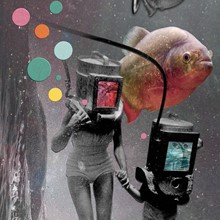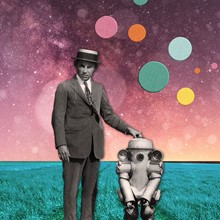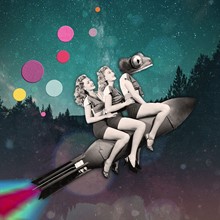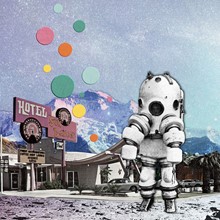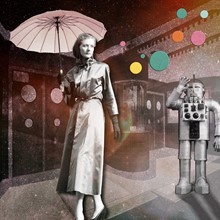 The work is presented in a virtual gallery, that the viewer is able to navigate themselves around the room to view the paintings in high definition.  It's utilising a cutting edge platform that gives an experience of visiting a gallery from home or your mobile (you are required to download the app Exbbitt to view on a mobile – but it's well worth it).  I was a bit sceptical about how much of a gimmick a virtual gallery could be, but I've been so impressed by how good an experience it gives.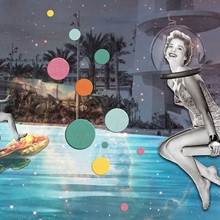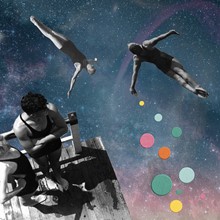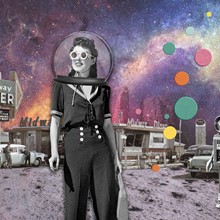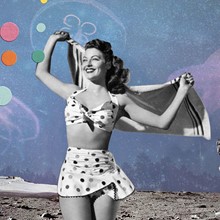 Videos