Joe Simpson is currently working on a project entitled 'ACT', where he is approaching his favourite British actors to be subjects for his new paintings. He asks each actor - 'what role have you always wanted to play but have never got the chance?' and then creates a narrative painting of them depicted as their choice on a large wide format canvas.  These paintings are not just straight portraits, but show the actors in their craft, acting as a character that they'd love to play.  Joe says, 'I think their choices are fascinating, and reveal previously unknown passions and motivations.  I'm totally open to interpretations of the question – it can be from an existing film, a book, a play, a short story  - the only stipulation is that it's something that they haven't done before – so that it's totally new."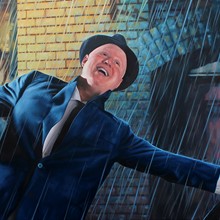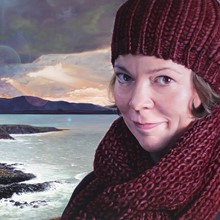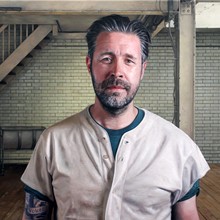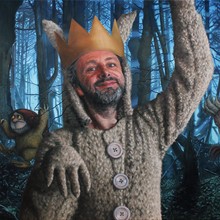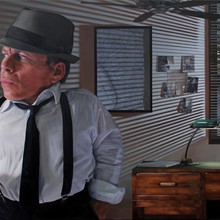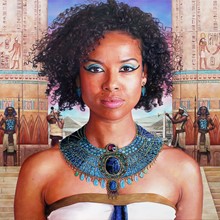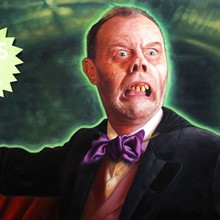 So far he has completed seven large paintings for the series, each Oil on Canvas 135 x 60cm.   He has painted Paddy Considine who chose Randle McMurphy from One Flew Over the Cuckoo's Nest, Matt Lucas as Don Lockwood from Singin' In The Rain, Warwick Davis who chose Philip Marlow, Michael Sheen as Max from Maurice Sendack's Where The Wild Things Are, Olivia Colman as Bess from Breaking the Waves, Gugu Mbatha-Raw as Cleopatra and Mark Gatiss as The Phantom of The Opera.  Joe is aiming for 12 paintings for this series, which will be exhibited as a major London exhibition when all the paintings are complete.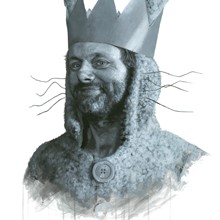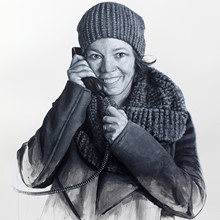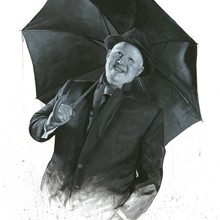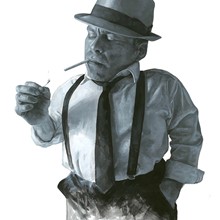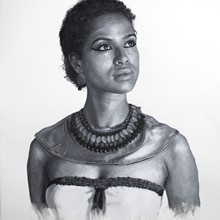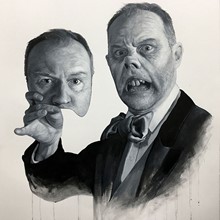 Each piece also has an accompanying black & white acrylic study, which are available as limited edition prints from the online shop - umbracoJOESIMPSON.bigcartel.com
Joe meets up with each actor and discuss their ideas about the role, why they choose it and how the finished piece might look.  He take original photographs of the actors in costume, and uses these as references to create the painting with an imagined background and setting, like a film still from a film that doesn't exist. A documentary is being filmed about the project by Saffron Cherry TV.


Videos