Everything is Electrified
2012
The paintings from 'Everything Is Electrified' depict grand skies and sweeping sunsets with dramatic pylons and telegraph poles dotted across the landscape.  In a departure from his normal figurative paintings, Joe created the pieces with a range of media – including oil paint, marker pens, acrylics, ball-point pens and crayons.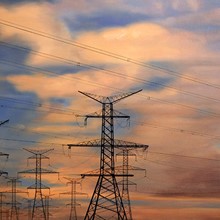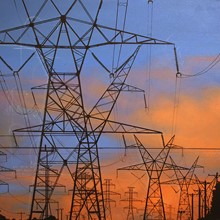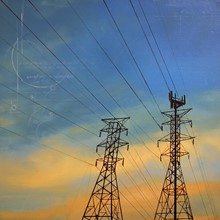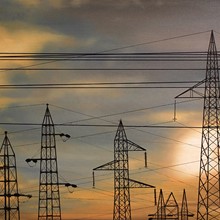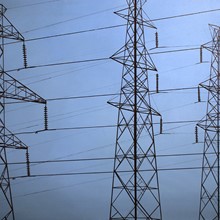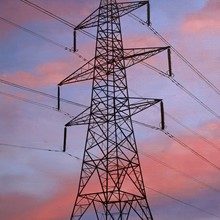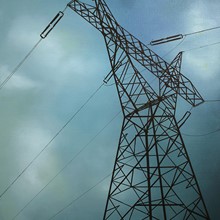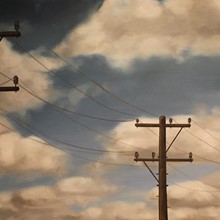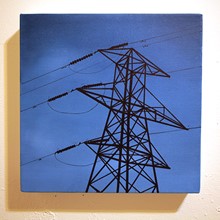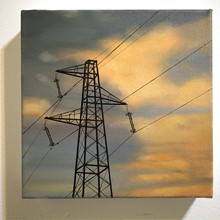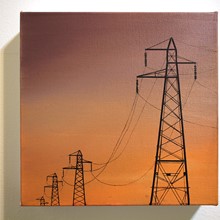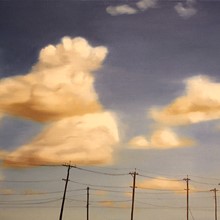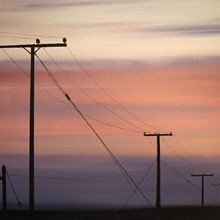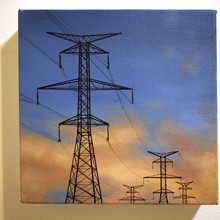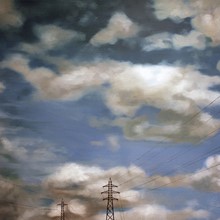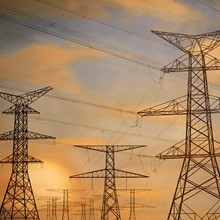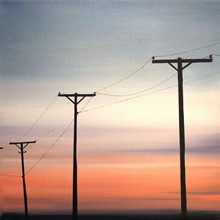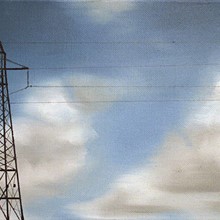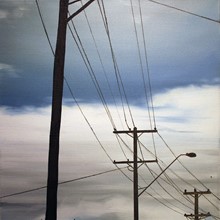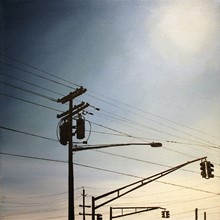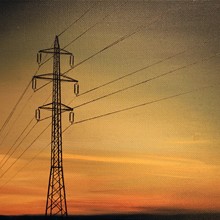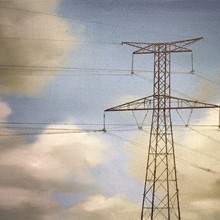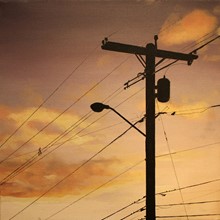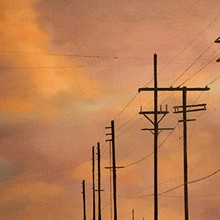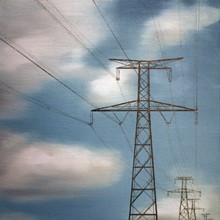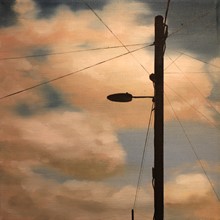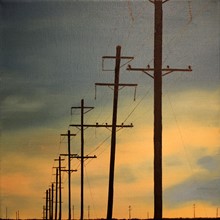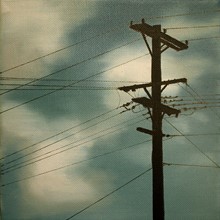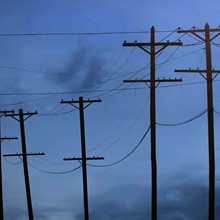 Speaking of the inspiration behind the work, Joe said 'I've always found pylons and telegraph poles quite cinematic. There are some great movie scenes that use them as backdrops, such as the final scene in Se7en and Robert De Niro's 'Everyone's Fine.' I started to create paintings that tried to capture brooding skies with contrasting man-made, rigid structures against them – I really enjoyed the process and the departure from my normal style."
The paintings were exhibited as a solo show in January 2012, at Camden Town Unlimited on Camden High Street, opposite the famous music venue Koko.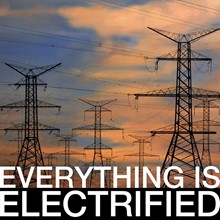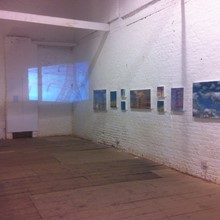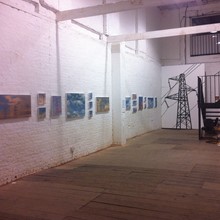 Videos